Oh Mei Ma
Light source
LED 39 W, 37 V, 3890 lm, 2700 K, CRI 97. Bulb fitting according to Zhaga Book 3. LED blue 1 W, 3 V, 50000 h, EEC F (A-G). The light source is not exchangeable by the user, but by a qualified person. (As at January 2017).
Technical data
For 110 - 240 V, dimmable with a trailing-edge dimmer.
Dimensions
Standard length 300 cm. Sonderlänge 550 cm.
Colours
Gold. Silver available upon request.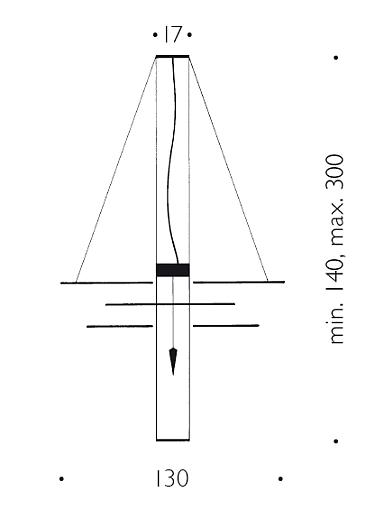 The silver version of the Oh Mei Mas is only made on special request. Due to the thin paper material, it is not possible to polish the sheets to avoid tarnishing.
​