What We Do Counts
Light source
2 x 6 W LED, 1040 lm, 3000 K, CRI 90, not dimmable, EEC A+. With built-in LEDs. The light source is not exchangeable by the user, but by an electrician.
Technical data
For 100 - 240 V, secondary output 18.5 V/700 mA. With electronic ballast with mains adapter.
Dimensions
Height max. 85 cm, width max. 90 cm, cable length 200 cm.
More info
What We Do Counts is no longer in production. Our retailers may still have some on stock.The final version has one white side for your personal message. Board marker pen included for flexibility!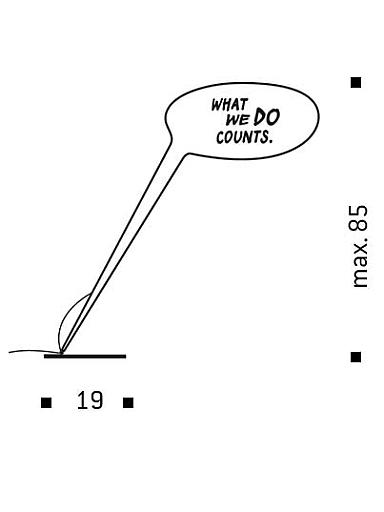 Photos: Tom Vack and team
​