Walking Bulb
Light source
4 W Led, 3000 K, 350 lm, CRI 90, not dimmable, EEC A+. The light source is not exchangeable by the user, but by specialists.
Technical data
Für 100 - 240 V, secondary 5 V USB. Comes with European or US type of plug
Dimensions
Height 62 cm, width 25 cm, depth 7,5 cm, cable length 300 cm.
More info
Walking Bulb is no longer in production. Our retailers may still have some on stock.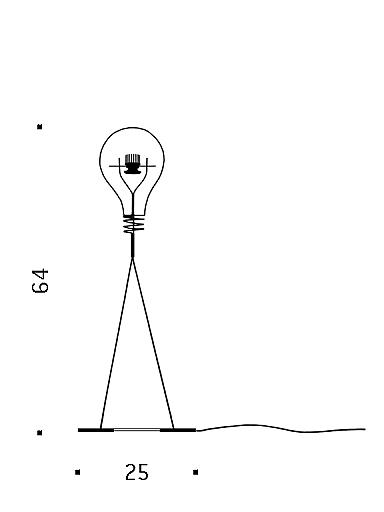 Photos: Tom Vack. The photo of Walking Bulb on the black surface (by Hagen Sczech) shows the prototype of 2015 in our NY showroom.
​