Flying Flames
Moritz Waldemeyer / Ingo Maurer und Team, 2013
Light source
Flame Element: two displays with each 128 dimmable LEDs, 0.6 W, 2700 K, CRI > 80 Ra. Downlight Element: 7 W, 2700 K, 730 lm, CRI >95, EEC F (A-G). With built-in LEDs. The light sources cannot be changed by the user, but they can be changed by professionals.
Technical data
100 - 240 V, secondary output 38 V and 5 V. Max. 29 Watt (3 x 7 W + 10 x 0,6 W)
Dimensions
The cables of the Flame elements are 200 cm long, those of the downlight elements are 250 cm long. Due to technical reasons, longer cables are not possible. Canopy 60 x 60 cm or 114 x 40 cm, height approx. 5 cm. Flame Element 43 x 3 x ca. 0.3 cm. Downlight Element 14,5 x 2,5 x 2.5 cm
More info
Both types of the canopy made of white lacquered steel are equipped with jacks for up to ten Flame Elements and a maximum of two Downlight Elements. Since September 2019, the canopies have plug-in connections for up to three downlight elements. The downlights are equipped with a touch dimmer with memory function. The flame elements are dimmable separately by holding down a small button on the circuit board. Integrated electronic ballast adapter.
Colours
Flame Element: Black, Red or White. Downlight Element: Black or chromated. Canopy: White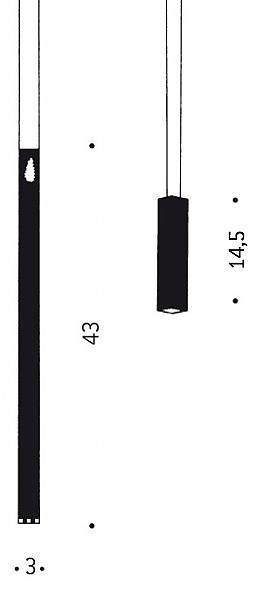 The exhibition took place in summer 2014. The mirror canopy is part of the exhibition concept!
Concept and art direction: Nicole Uniquole
Photo: Menno Mulder