Johnny B. Bald
Light source
For special bulbs, Ø 10 cm, produced exclusively for Ingo Maurer GmbH. 230 volts version: LED string bulb (220 - 240 V), 10 W, 2700 K, 910 lm, CRI>90, 25.000 h, E27, EEC A-G. For 125 volts. 125V presently not deliverable because of unavailable suitable bulbs. We are looking for replacement bulbs.
Technical data
For 230 or 125 volts
Dimensions
Cable length 420 cm
More info
For ceiling heights up to 300 and 550 cm. Height adjustable. Dimmer recommended.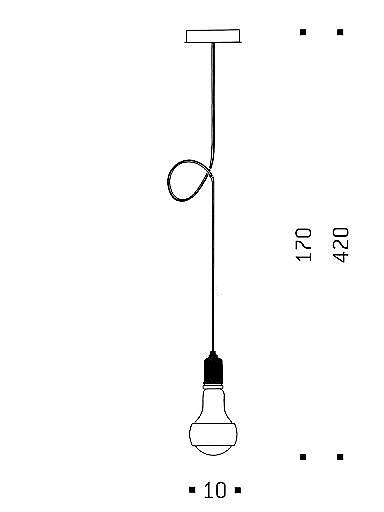 The lamp Johnny B. Bald can be used and combined in many different ways and in combination with other lamps like the Johnny B. Butterfly. For example, the Johnny Bald luminaire is suitable in multiple versions over a long dining table or a long counter, whether at home in your own four walls, in a flat or over a bar counter.