Bulb
Light source
With top-chromated LED string bulb, E27, 8 W, 2600 K, 500 lm, 15000 h, CRI >90 EEC A. Compatible with bulbs of the energy classes A. Originally with top-chromated bulb, 100 W, CRI 100, EEC E.
Technical data
EU plug (230V, with bulb) or US /Japan plug, without bulb.
Dimensions
Cable length 200 cm.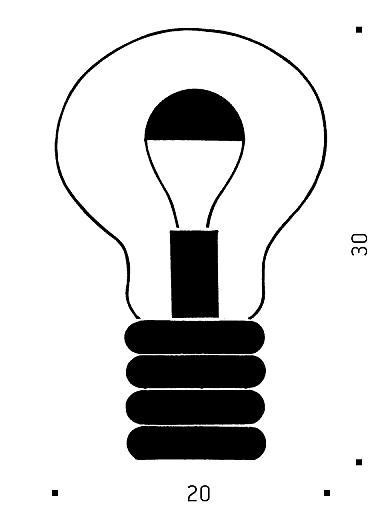 Photos: Bulb on stairs, Tom Vack. Photo 'bulb in the shop window', Ingo Maurer GMBH Catalogue photo from the 1970s: Angelika von Mutius. Bulb Opal and giant Bulb (Opal) are no longer in production.​